Washington DC Anesthesia Errors Attorney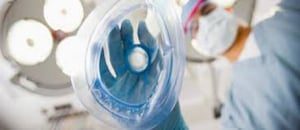 Anesthesia can be a vital tool for many surgical procedures, allowing doctors to perform sensitive and otherwise painful tasks while minimizing the amount of pain and discomfort felt by the patient. But whether it is a local anesthesia that numbs the specific area of the body that will be operated on or a general anesthesia that induces a controlled state of unconsciousness, these powerful drugs need to be administered and monitored with extreme care. An incorrect dose or an unexpected reaction to anesthesia can cause serious, permanent, and sometimes fatal damage to a patient.
When a patient is injured or dies because surgeons, anesthesiologists, and operating room staff failed in their responsibilities to use anesthesia safely and correctly, such surgical errors can be the basis of a medical malpractice claim. The experienced and skilled Washington DC anesthesia error attorneys at The Rich Firm, PC helps individuals and families recover needed compensation for the losses they have suffered as a result of such medical negligence.
Types of Anesthesia Errors
The mistakes that can be made with anesthesia are numerous, and given the power of these medications, the harm to a patient can be catastrophic. Surgeons and anesthesiologists can hurt patients by:
Administering too much anesthesia
Administering too little of one or more anesthetic drugs
Delayed delivery of anesthesia
Improper placement of breathing tubes and IV lines
Administering incorrect anesthesia
Failing to prevent adverse anesthesia interactions with other drugs
Failing to identify potential allergies
Failing to properly instruct patients prior to anesthesia, such as limiting food or liquid intake
Failing to administer oxygen during surgery
Failing to properly monitor the patient for adverse reactions
Defective medical devices and equipment used during anesthetic administration
Harm Caused by Anesthesia Errors
Mistakes involving anesthesia can lead to an array of tragic health problems. An insufficient dosage of anesthesia can lead to a patient becoming conscious during the middle of surgery, causing not only serious pain but understandable psychological trauma. Additionally, anesthesia errors can result in:
Seizures and unconsciousness
Heart arrhythmia
Paralysis
Confusion, dizziness, tinnitus and blurred vision
Loss of heart function and/or cardiovascular collapse
Malignant hyperthermia
Death
The Rich Firm, PC – Washington DC Anesthesia Error Attorneys
Proving that physician or anesthesiologist negligence led to a patient's health problems requires an understanding of both the law and the medical issues involved in administering anesthesia. At The Rich Firm, PC, several of our experienced Washington DC anesthesia lawyers are also licensed medical doctors. This unique combination of medical training and legal experience allows us to efficiently identify potential surgical errors without the need for outside experts. This can save our clients the delays and expenses normally associated with expert review of your medical malpractice case.
No one should have to suffer because of the negligence of those responsible for our care, health, and well-being. When the doctors and medical professionals we trust with our health and well-being are negligent and a patient is injured or dies as a result of preventable anesthesia errors or other acts of medical malpractice, The Rich Firm, PC can help. Our medical malpractice lawyers serving Washington DC, Maryland, and Virginia stand ready to provide experienced and aggressive legal representation. Please give us a call at 888-RICH-LAW (742-4529) to set up your free consultation or contact us online. We look forward to assisting you.