Baltimore Abnormal Fetal Position Attorney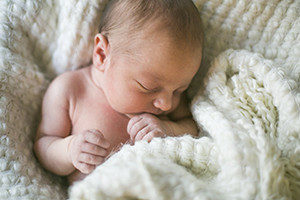 Prior to delivery it is essential that the fetus be in the standard vertex presentation, in order to ensure a safe delivery. This helps to protect both the mother and the infant during the labor process. If the baby's position or size is abnormal, doctor intervention is usually required.
This might in some situations, refer to more simple manual procedures to move the baby, but it may also lead to a planned C-section delivery.
If healthcare professionals do not quickly resolve or identify issues associated with the fetal weight presentation and size that ultimately lead to birth injuries, this can be the basis of a Baltimore medical malpractice claim. The complications associated with abnormal position, weight, size and presentation are breech birth, face presentation or C-section for babies in the breech position.
All doctors and medical professionals in the room during labor and delivery should be monitoring the mother and the baby at all times. This is the only way to catch problems early on and to try to address issues associated with abnormal fetal presentation.
Given that failure to act quickly or effectively enough can lead to severe birth injuries and lifelong disabilities, parents of a child with injuries may be entitled to fight for compensation in a personal injury claim.
Getting help from an experienced medical malpractice attorney for dealing with a case involving abnormal fetal presentation may be essential for recovering compensation. If doctors should have identified problems and risk factors that contributed to your child's birth injuries, you need to consult with a lawyer immediately.
Baltimore Abnormal Fetal Position Attorney
Since Maryland law requires that you file a medical malpractice lawsuit in a timely manner and since your child may have suffered critical and developmental disabilities due to the birth injuries, you need an attorney to consider filing a claim as soon as possible.
The excitement of having a new child can be marred by struggling to cope with the short and long term impacts of dealing with severe birth injuries, but you can help yourself by filing a legal claim immediately.