Baltimore Cerebral Palsy Attorney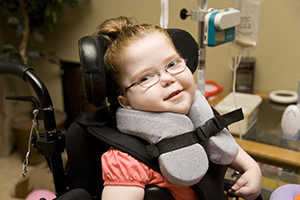 Cerebral Palsy refers to a group of non-progressive motor conditions that can lead to physical disability in terms of body movement and development. When the motor control centers of an infant's brain are damaged during pregnancy, during childbirth or after the baby is born, cerebral palsy can result.
One-third of the children who have cerebral palsy will suffer from epilepsy and cognitive impairments. Cerebral palsy is classified into four major categories to describe the level of movement and impairment as well as the areas of the brain that could be damaged. The four primary categories are:
Mix cerebral palsy
Ataxic cerebral palsy
Athetoid/dyskinetic cerebral palsy
Spastic cerebral palsy
Symptoms and Signs of Cerebral Palsy
Cerebral palsy is typically classified by the following symptoms:
Problems with balance
Unsteady gait
Abnormal muscle tone
Soft tissue issues
Spasms and other involuntary movement
Seizures
Infant failing to breath shortly after delivery
Poor head position
In some cases, while there will be no identifiable cause that led to cerebral palsy, in other cases medical malpractice will be the contributing factor. Some of the typical causes include; asphyxiate before birth, birth trauma during labor and delivery, and lack of oxygen to the brain during the labor and delivery process.
Consult With an Experienced Baltimore Cerebral Palsy Attorney
If you believe that your child has developed cerebral palsy as a result of a doctor's negligence or malpractice, you need to consult with a Baltimore medical malpractice attorney immediately.
This may be the only way to help recover compensation for your child's injuries. Given that cerebral palsy can lead to lifelong complications and extensive treatments and costly medical bills, it is essential to reach out to an attorney sooner rather than later to identify the appropriate course of action. Since cerebral palsy is severe, get help immediately.