Baltimore Neonatal Birth Injury Attorneys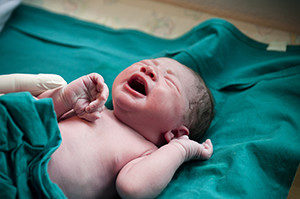 Neonatal birth injuries refer to any kind of medical condition or impairment that would impact an infant's body structure or function. This happens when the medical professionals in the labor and delivery process fail to act appropriately and cause an adverse event that triggers birth injuries.
Some birth injuries may be mild, but more severe injuries can cause permanent damage for the newborn and may also injure the mother in the process. The most common types of neonatal birth injuries include:
Seizures
Mismanaged breathing problems
Stroke at or close to delivery time
Sepsis
Paraventricular Leukomalacia
Encephalitis
Infection
Hydrocephalies
Over ventilation
Neonatal low blood sugar/Hypoglycemia
Meningitis
Elevated jaundice
Next Steps for Those with a Neonatal Birth Injury Claim in Maryland
If you believe that your child has sustained a neonatal birth injury, it is in your best interest to consult with an attorney immediately. If the medical professionals should have acted differently or should have been aware of the warning signs of a serious issue, you may be entitled to file a medical malpractice birth injury claim.
It is strongly recommended that you partner with a law firm of attorneys who have extensive experience in handling neonatal birth injuries.
Since the medical cost and complications associated with a neonatal birth injury can impact your child's life forever and lead to expensive, painful and challenging treatments, it is essential to get the right legal advice as soon as possible after your child has sustained injuries.
Baltimore Neonatal Birth Injury Attorneys Can Help You
There is simply too much on the line for your child's future to ignore filing a claim. The statute of limitations requires that you file a claim in a timely manner. If you suspect that your child has suffered neonatal birth injuries, do not wait to speak to a Baltimore medical malpractice attorney about your next steps.