Experienced Washington DC Personal Injury Lawyer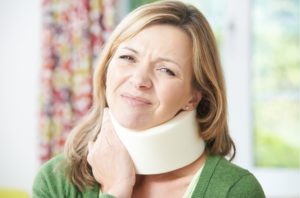 The Washington DC personal injury lawyer at The Rich Firm, PC have extensive experience handling a wide variety of accident claims. As licensed medical doctors and legal advocates, we have a unique advantage in evaluating injury cases and efficiently developing legal strategies for our clients.
We represent victims of negligence and their families, not corporate defendants or their insurers. We are dedicated to protecting your rights, and to fighting for all of the compensation you deserve following a serious accident.
Negligence & Personal Injury
Most personal injury cases are based on principles of negligence, or the legal duty that all people have to exercise reasonable care in their interactions with others. Failing to meet this standard by acting carelessly or recklessly and injuring others as a result can give rise to liability for any resulting damages. We have successfully represented individuals and families who have suffered losses due to claims involving matters such as:
Trucking accidents
Airplane crash litigation
Animal attacks
Automotive products liability
Back injury
Birth injury
Boating accidents
Building collapse
Bus accidents
Catastrophic injury
Construction accidents
Dog bites
Fractures
Medical Malpractice
Neck injury
Nursing home abuse
Products liability
Railroad accidents
School bus accidents
Stair collapse
Whiplash
Wrongful death
The specific requirements for proving liability in each of these areas can vary depending on the facts of the case, and whether the law of Washington DC, Maryland, or Virginia is at issue. Our experienced personal injury lawyers are well-versed in the nuances of the various potential claims a client may have following an accident, and stand ready to help you assert your rights no matter what the cause of your injury.
Motor Vehicle Accidents
Motor vehicle collisions are the leading cause of personal injury and wrongful death in the United States. These incidents can involve car accidents, trucking accidents, motorcycle accidents, pedestrian accidents, and other events. Victims harmed in these crashes may be entitled to compensation from at-fault drivers.
Crashes resulting from negligent or careless driving often involve:
Drunk driving
Excessive speed
Defective products
Talking and texting
Sleeping behind the wheel
Failure to yield right-of-way
Railroad or pedestrian crossings
Maryland and District of Columbia law holds negligent drivers liable for "damages" resulting from the collision. Even if unintentional, the failure to safely operate a motor vehicle violates a legal duty required of drivers to uphold. As such, defendants who are found legally responsible may have to compensate injured victims for property damage, lost income, medical expenses, and other losses arising out of the crash.
Wrongful Death
When negligent conduct leads to death following an injury, the victim's legal rights survive the fatality and are transferred to their family. Surviving loved ones may then pursue legal remedies for their losses by filing their own personal injury or wrongful death claim.
Wrongful death resulting from car accidents, medical malpractice, defective products, or other sources can lead to financial compensation for family members, and can cover medical bills, funeral expenses, loss of companionship, and other amounts.
Medical Malpractice
Health care providers owe patients a high duty of care. Failure to provide proper diagnosis and treatment can result in devastating injuries and even death. Mistakes in the emergency room and during routine operations can reveal a glaring level of negligence for which various parties must pay.
Medical malpractice often involves multiple layers of liability, including individual physicians, hospital administrators, skilled nursing facilities, outpatient clinics, and staff, which can all potentially be held legally responsible.
Premises Liability
Personal injuries may also be caused by dangerous roads or other hazards on property. Premises liability refers the failure of property owners to protect visitors or passing motorists from unreasonable harm.
Preventable accidents resulting from negligence may involve:
Dog bites
Slip-and-falls
Animal attacks
Loose pavement
Absence of signal
Construction zones
Third-party violence
Unmarked traffic lane
Landlords, public agencies, and businesses must eliminate conditions that endanger people on the property. Failure to repair broken lights, replace signs, fix floors, or warn drivers of work zones can result in premises liability. Injured victims may be entitled to damages for financial as well as non-economic losses.
Defective Products
When defective parts cause accidents harming consumers, manufacturers or others in the chain of commerce can be held financially liable. These defendants may be found to have violated a legal duty by failing to correct or warn consumers of defects before products reach the market. Millions of manufacturers recall flawed products each year. Any defect in the construction, assembly, or packaging of a product is a potential basis for liability for any resulting injury.
Recovering Compensation
If you were injured in an accident caused by the negligence of another, the Washington DC and Maryland personal injury lawyers at The Rich Firm, PC can help. We have obtained substantial verdicts and settlements from negligent drivers, corporate defendants, insurance companies, and others.
These awards include damages for:
Property loss
Medical expenses
Lost work or income
Future or potential earnings
Lost relationship with deceased
Mental anguish, pain and suffering
Court-imposed attorneys' fees & costs
Punitive damages (criminal negligence)
Getting Legal Help with Your Personal Injury Lawyer in Washington DC
Whether your accident involves a careless driver, medical malpractice, a slip and fall, or product liability, we are prepared to evaluate your case and help you pursue a legal remedy. If you were injured in Maryland, Virginia, or Washington DC, call our experienced Washington DC personal injury lawyer at 888-742-4529 for a free consultation or contact us online.