Washington DC Erbs Palsy Lawyer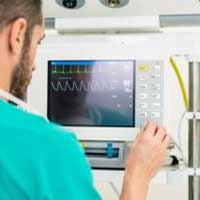 Maryland Erb's Palsy Cases Require Timely, Costly Solutions
In Maryland hospitals, as elsewhere in the United States, natural childbirth can occasionally involve shoulder dystocia, an injury to the infant brachial plexus, because he cannot successfully exit the womb. The birth injury results in damage to the main nerves in one arm, a condition known as Erb's palsy, which involves partial or full paralysis of that arm.
Early detection and diagnosis of this condition is most beneficial to a child with Erb's palsy. Maryland offers some of the best therapeutic and surgical facilities and specialists in the world. In many cases, full function can be restored to the child through treatment. However, if the condition cannot be corrected or is very expensive to correct, the family of the patient is advised to consider an Erb's palsy lawsuit. Litigation is rarely something anyone wants to enter, but the costs of treatment and the potential for long-term disabilities are compelling reasons to do so. A Washington DC medical malpractice law firm should be considered part of your health care team, as the financial resources to combat this condition are, unfortunately, a necessary part of the treatment.
It should be noted that some infants recover from Erb's palsy with no intervention. But even in such cases, a comprehensive evaluation of the patient should be conducted to check that small residual effects, such as arthritis, do not occur years later.
Some common surgical procedures
Physical therapy is often necessary to improve muscle function and strength. In addition, three types of surgical procedures are typically used:
Nerve transfers. The patient (nine months or younger only) can benefit when nerves from elsewhere in the body are used to replaced damaged nerves in the affected area.
Sub scapularis releases. In infancy or later, the sub scapularis muscle is partially cut to allow a greater range of motion.
Latissimus dorsi tendon transfers. Involves a partial cut of this muscle (the lats, under the arm) to also allow an increased range of motion.
If the nerve damage and subsequent medical care are due to negligence or error by the medical team attending to the birth, it is generally recognized by the Maryland courts as an unnecessary birth injury. Consequently, the family is due a settlement from the health care provider. Like other types of birth injury cases, the legal team needs to enlist Washington DC medical malpractice lawyers experts to prove where bad decisions were made that ultimately affected the child.
Maryland medical malpractice law firm with medical expertise
The Rich Firm, PC has two medical doctors on staff who are also lawyers. This enables the firm to work efficiently in all phases of the litigation process, to the advantage of their clients.
Call Our Medical Malpractice And Washington DC Erbs Palsy Lawyer
If you are a medical malpractice or accident victim who needs experienced legal representation in the Washington DC area, contact us online, or call our law firm at (202) 529-9379, or toll free at 888-RICH-LAW for a free initial consultation. We also serve clients in Maryland and Virginia.