Ventilator-Associated Pneumonia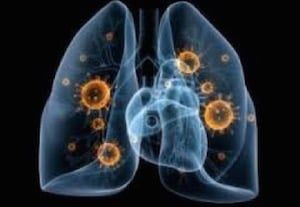 If a hospital patient requires the assistance of a ventilator or respirator in order to breathe sufficiently, they are already vulnerable and weak. If they develop an infection, it could be catastrophic, even deadly.
Sadly, many patients in such condition do acquire serious infections and illnesses, including pneumonia, as a direct result of ventilators that were improperly cleaned, maintained, or used. Ventilator-associated pneumonia (VAP) is a common – but preventable – problem that sickens or kills thousands of hospital patients in the United States every year. Patients who fall ill or the families of those who die as a result of such preventable infections may have a claim for medical malpractice.
The Rich Firm, PC's Washington DC ventilator-associated pneumonia lawyers can help. With a long track record of obtaining compensation for victims of medical malpractice and surgical errors, our attorneys are relentless in their efforts to get our clients the resources they need to recover from their injuries and move forward with their lives.
What is Ventilator-Associated Pneumonia?
Ventilators are machines which help hospital patients breathe by providing oxygen through a tube inserted into the patient's mouth or nose, or through a hole that doctors make in the patient's throat.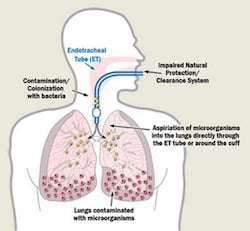 While these machines help move life-sustaining oxygen into the lungs, they can also move bacteria and germs into the lungs. When that happens, ventilator-associated pneumonia can develop. VAP cases are more common than you might imagine. In fact, they happen with alarming frequency. Studies have suggested that:
VAP may be the cause of up to 60% of all deaths from healthcare-associated infections (HAIs) in the United States.
VAP is the most common and fatal healthcare-associated infection, affecting up to 28% of ventilated patients.
Approximately 33% of patients who develop a ventilator-associated infection will die as a result.
How Medical Malpractice Can Cause Ventilator-Associated Pneumonia
As with any machines, instruments, or devices that come into contact with or are inserted into a patient, ventilators must be meticulously cleaned and properly maintained in order to minimize the chances that germs and bacteria can grow on the ventilator and ultimately make their way into the patient's lungs. However, there are many ways that that doctors, nurses, and other hospital staff can fail in these responsibilities and commit medical malpractice, including:
Failure of staff to properly wash hands and/or wear gloves
Failure to thoroughly clean ventilator and component parts
Failure to clean inside of patient's mouth
Failure to wear surgical mask
Overuse of ventilator
Improper positioning of patient while on ventilator
The Rich Firm, PC – Washington DC Ventilator-Associated Pneumonia Lawyers
When a hospital fails to meet the appropriate standard of care in the maintenance or use of ventilators and a patient is sickened or dies as a result of ventilator-associated pneumonia, the Washington DC, Washington DC surgical error attorneys at The Rich Firm, PC can help. Our lawyers, a number of whom are also licensed physicians, are committed to the well-being of our clients and fight tirelessly to get them the highest amount of compensation possible.
If you have been injured or lost a loved one as a result of ventilator-associated pneumonia, please give us a call at 888-RICH-LAW (742-4529) to set up your free consultation or contact us online. We look forward to assisting you.