Pradaxa Stroke, Death & Bleeding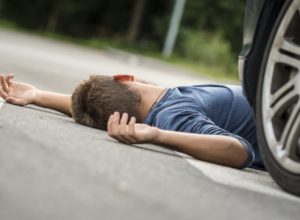 The Rich Firm, PC attorneys have helped victims of Pradaxa users obtain money damages for injuries caused by its use. The blood thinner Pradaxa has no known antidote, and complications that cause bleeding can quickly become catastrophic. Emergency room doctors have described watching helplessly as patients simply bleed to death on the table. Since it was approved by the FDA in 2010, Pradaxa has been linked to more than 500 deaths. If you or a loved one has had uncontrolled bleeding while taking Pradaxa, you should speak with an experienced personal injury lawyer at The Rich Firm, PC to evaluate your legal options.
A Dangerous Substitute for Warfarin
Pradaxa was approved in the FDA in 2010 specifically to reduce the risk of stroke in patients who have atrial fibrillation not caused by a heart valve problem. Some physicians also prescribe it as a general anti-coagulant. At first it seemed a good alternative to warfarin because it requires less monitoring and has no dietary restrictions. Direct-to-consumer advertising seemed to suggest that switching to Pradaxa could liberate people from bothersome restrictions. The dangers of this drug, however, may not have been adequately disclosed to patients or doctors.
Any anti-coagulant carries the risk of bleeding, but that can generally be reversed with large doses of vitamin K. That doesn't work with Pradaxa. Often nothing does. Boehringer Ingelheim, the German manufacturer, suggests emergency dialysis, but doctors report that few fragile patients with massive blood loss can tolerate this. Abruptly stopping Pradaxa, on the other hand, can actually increase a patient's risk of stroke. The danger of this drug outweighs the convenience.
Uncontrollable Bleeding
Symptoms of internal bleeding include easy bruising, pink or brown urine, black tarry stools, bleeding from the gums, nose bleeds, coughing up blood, headaches, lethargy and swelling of the extremities. Even when not fatal, internal bleeding has been associated with heart attack, stroke and hemorrhaging of the kidneys. If you notice any of these symptoms while taking Pradaxa, do not delay medical treatment.
Did Boehringer Ingelheim Disclose What it Knew About The Risk?
So many lawsuits have been filed against Boehringer Ingelheim that the cases have been consolidated for pretrial motions in a legal action formally known as MDL (multidistrict litigation) No. 2385, IN RE: Pradaxa Product Liability Litigation, Southern District of Illinois. These cases share the theory that the manufacturer continued to market the drug even after it knew or should have known that it was unreasonably dangerous because it has no antidote. Further, the drug maker did not provide adequate warning about the bleeding risks. If they are not settled, each of these cases will be tried separately. The first trial has been scheduled for 2014.
What Does This Mean for You?
If you have been harmed by Pradaxa, or if you have lost someone because of this dangerous drug, our sympathies are with you. Schedule a meeting with an attorney at The Rich Firm, PC to select the path that is right for you. You may be entitled to money damages beyond your medical costs, and you may need some experienced help in gathering documents about expenses associated with the harm. An attorney with The Rich Firm, PC will also be aware of negotiations currently under way in suits that have already been filed. You must, however, act promptly to preserve your legal rights.