Washington DC Labor Induction & Pitocin Errors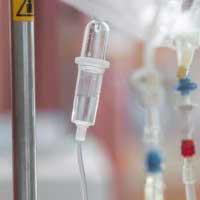 Sometimes, childbirth doesn't happen when nature would normally intend. When a mother is overdue or when risks to the health of the baby or the mother require an earlier delivery, doctors will induce labor. Most often, this is done using the drug Pitocin. However, when induction of labor induction is handled improperly, or when the decision to induce itself was in error, serious injuries to both the child and the mother can result.
The Washington DC birth injury lawyers at The Rich Firm, PC assist and obtain compensation for families who have been impacted by labor induction and Pitocin errors caused by the negligence of physicians and other health care professionals
Why and When is Labor Induced?
The decision to artificially induce labor is usually made for one of two primary reasons. Labor can be induced when the mother's body has not started or progressed through the process of labor on its own and the baby is more than two weeks past its due date. Induction of labor may also start before the baby is due if there are health problems or complications which make continued gestation particularly risky. These can include infections in the uterus, problems with the placenta, or other concerns with the mother's health.
In addition to these strictly medical reasons, labor is sometimes induced as a matter of convenience, such as wanting the delivery to occur before the doctor or father has to go out of town, or because of a possible advantage from a financial or insurance perspective. Given the risks involved in induced labor generally and the use of Pitocin in particular, inducing labor for such reasons can have tragic consequences.
What is Pitocin?
Labor is induced by using medication or other techniques to prepare the mother's cervix for delivery and to start or increase the frequency of contractions. The drug Pitocin is the most frequently used medication for inducing labor.
Pitocin is a synthetic hormone designed to simulate the effects of the natural hormone oxytocin, which stimulates uterine contractions necessary for labor and delivery. Pitocin is administered using a continuous intravenous drip, delivering the drug to artificially start labor and produce faster and stronger contractions just as oxytocin would.
Dangers of Labor Induction with Pitocin
However, there are dangers with Pitocin-induced contractions. While it is normal for contractions to result in momentary decreases of blood flow to the infant, the steady stream of Pitocin may result in significant oxygen deprivation.
Fetal oxygen deprivation is associated with brain damage, learning and developmental disabilities, heart rate abnormalities, retinal hemorrhages, cerebral palsy, shoulder dystocia, seizures, and even death. Other organs are also at risk of serious damage.
There are additional risks to the mother as well, which include potentially increased post-partum hemorrhage, hypotension (decreased blood pressure), and increase in heart rate, pelvic hematoma (collection of blood in the pelvis), and more ominously, rupture of the uterus or premature separation of the placenta.
Medical Malpractice in Labor Induction and Pitocin Use
While most induced deliveries using Pitocin proceed without complications, errors in the timing, monitoring, or administration of Pitocin can lead to the tragic consequences listed above. Doctors and delivery room staff need to constantly monitor and when necessary adjust the amount of Pitocin the mother is receiving. The baby needs to be monitored for any signs of fetal distress as well.
If the health care professionals responsible for inducing delivery make labor induction and Pitocin errors, those mistakes and the birth injuries or damage to the mother's health that result can be the basis of a medical malpractice claim.
The Rich Firm, PC: Washington DC Birth Injury Attorneys
When mistakes are made during an induced labor and delivery, the consequences can be life-changing. If your child suffers from cerebral palsy, developmental disabilities, or other conditions that may be the result of labor induction and Pitocin errors, we can help.
At The Rich Firm, PC, our experienced Washington DC birth injury attorneys represent families who have suffered due to medical malpractice during labor and delivery.
Not only do our birth injury lawyers have the tenacity, commitment, and legal acumen to obtain the compensation and justice our clients deserve, but several of our attorneys are also medical doctors. This allows us to quickly evaluate whether your doctor was negligent, saving you the months and expenses normally associated with expert review of your case.
Getting Legal Help with Your Labor Induction & Pitocin Errors Washington DC
For experienced and aggressive birth injury lawyers serving Washington DC, Maryland, and Virginia, please give us a call at 888-RICH-LAW (742-4529) to set up your free consultation or contact us online. We look forward to assisting you.