Washington DC Speeding Accidents Attorney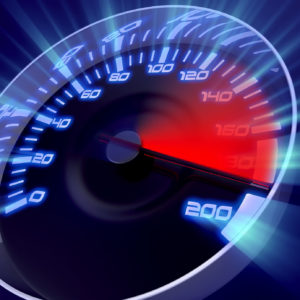 These days, just about everyone is in a hurry. Most of us rush from one place to another, grabbing meals on the run and multitasking our way through the day.
Life is hectic, and it often leads people to ignore the dangers of speeding accidents behind the wheel. In fact, excessive speed is a factor in nearly one-third of all motor vehicle accidents. Speeding takes tens of thousands of lives every year, and its economic cost tips the scales at a staggering $40.4 billion annually.
Despite traffic laws designed to deter people from driving too fast, drivers persist in thinking they're invincible, or that getting to their destination a few minutes earlier is more important than someone's life.
The truth is, people who exceed the speed limit risk their own safety, and the safety of everyone around them, when they press the accelerator. At the Rich Law Firm, we are committed to making sure the victims of these crashes are compensated fully and fairly.
Get a Plaintiff's Lawyer Working for You
After any kind of traffic accident, it's normal to feel overwhelmed by pain, financial concerns, and general worry. You didn't ask to get injured. Suddenly, everything you care about is put in jeopardy: your job, your family, even your hobbies are put on hold while you try to figure out your next steps.
When you work with one of our lawyers, you get an entire support system devoted to helping you get better. Our goal is to take the legal burden away, so you can focus on reclaiming your health. Because personal injury and medical malpractice is all we do, we know exactly how to handle liability cases.
And because a fair number of our lawyers are also physicians and other health care professionals, we also know how to calculate the damages in your case, so you can rest easy knowing you will receive the maximum amount of compensation available.
If a speeding driver hurt you in a crash, you need an aggressive plaintiff's attorney working for you right away. Don't hesitate to get the help you need.
Getting Legal Help with Your Washington DC Speeding Accidents Attorney
The law gives you a narrow window of opportunity to file a personal injury claim. Don't miss your chance by waiting too long to speak to a lawyer. Our legal team is available to speak to you today, and we offer free consultations to all prospective clients. Call now to get started on your case.